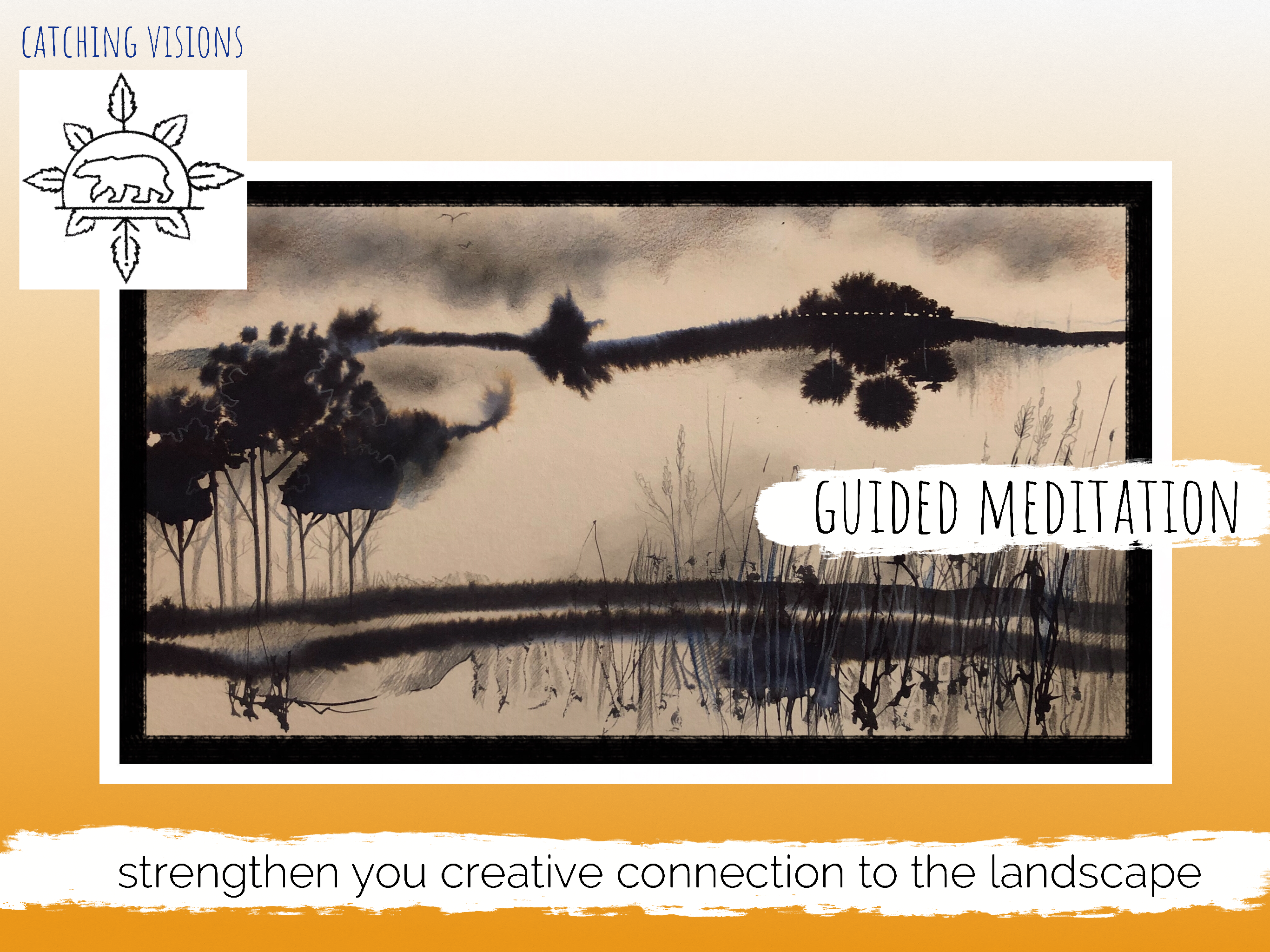 Connecting to the landscape through guided meditation
This first step guided meditation, takes you on a journey into the energy of the landscape.
Meditation releases distraction, and connects you fully to your creativity self.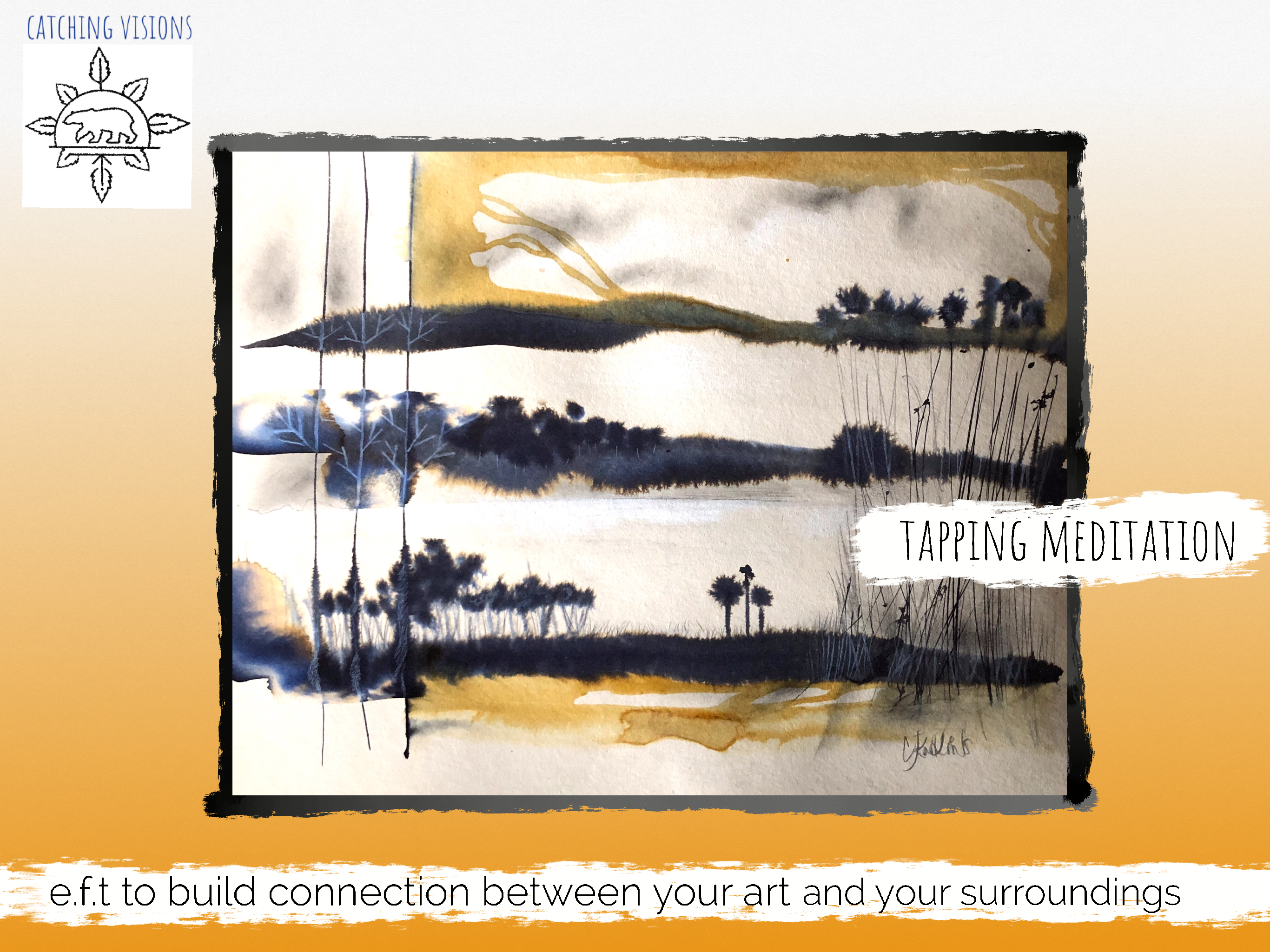 Finding your subconscious links with the earth
Form a deep connection in your art and to your landscape, with a method called Emotional Freedom Technique, or Tapping Meditation.
The EFT tapping script will give you a great go to in learning this powerful practice.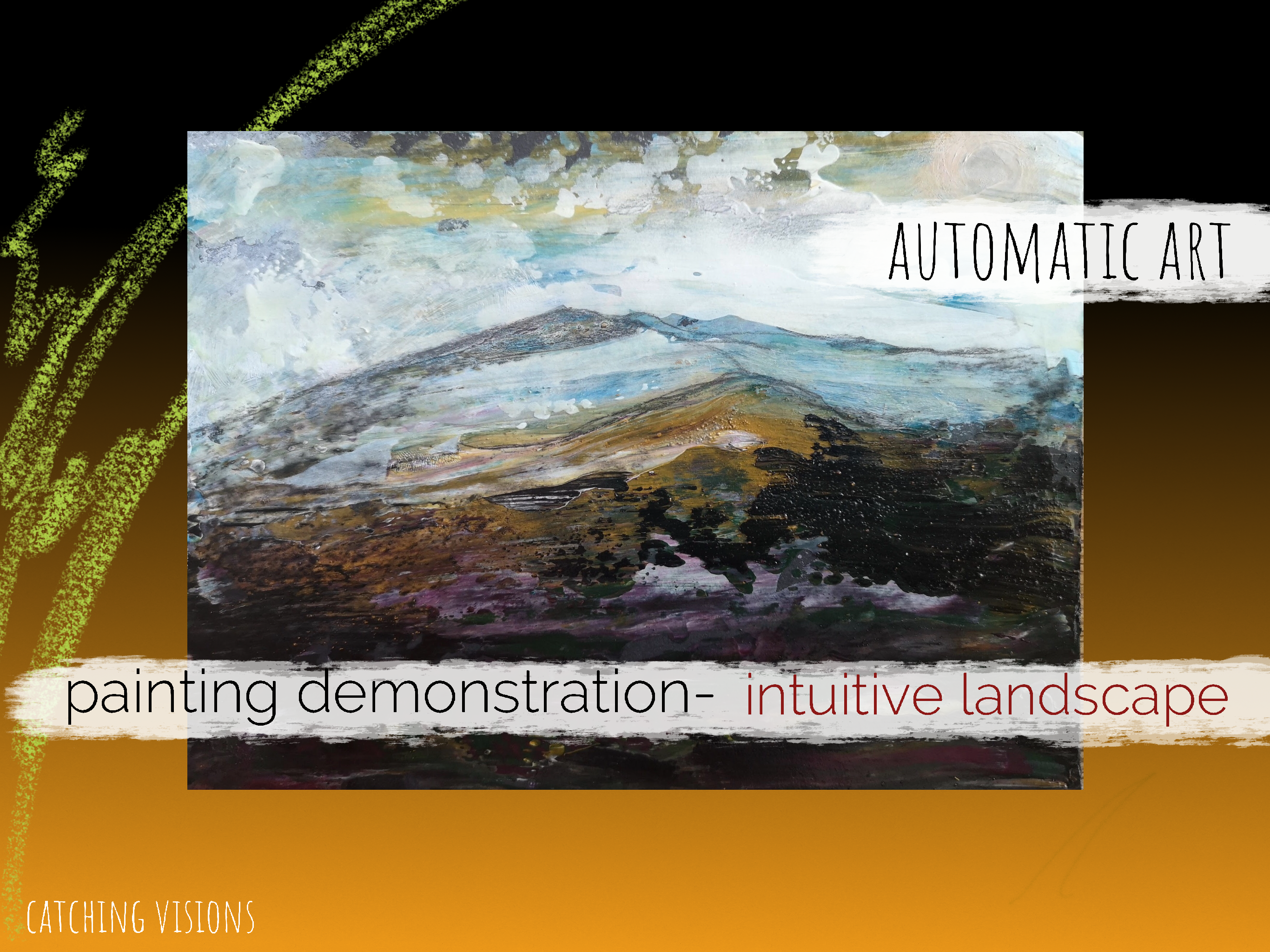 The Art of Automatic Painting
To guide you through the producing your Intuitive landscape, you will find a PDF list of materials.
This is accompanied by a video that gives you an insightful look into Cherianne's techniques, and the spontaneity in developing a loose and expressive landscape painting.
Available in days

days after you enroll

Earthing Through Art - 3 Steps to Creating An Intuitive Landscape
"Art has always been a part of my life. My artwork is purely intuitive, very in the moment, and as such, embraces many techniques and mediums. I have grown as an artist over the years to embrace my diversity, and not to fit to a particular formula in my work.
In 2003 I was introduced to a gifted spiritual medium who encouraged me to sit in a spiritual circle. This then progressed to my being invited into a closed circle, in which I focused and developed my connection, and the art of psychic portraiture. It was during this period that I realised how useful it was to be able to sketch out the helpers I was encountering. I was asked to sit with other mediums who specifically wanted to have their guides portrayed in a way that they could share with others. 
It was a profound moment for me to be introduced to my spirit guide Lone Eagle, who has been with me my whole life with regards to my art. When considering my earlier work in retrospect, I realised that I had actually been practicing psychic art my whole life, and what's more, I believe that any artist who lets their art flow is doing exactly the same. I love to depict animal guides and totems, as means of connection or inspiration, or try to visually show characters or scenes from meditations, or dreams, in whatever texture inspires me. After all, this is a time when your inner vision gets the chance to shine and come out to play! 
I feel blessed to have made a good living with my art since graduating from my fine art degree, and have had the opportunities to exhibit my work. Even though I honour the work and focus that has been involved in staying on my path, I believe everybody can create a life of opportunity for themself."
Cherianne x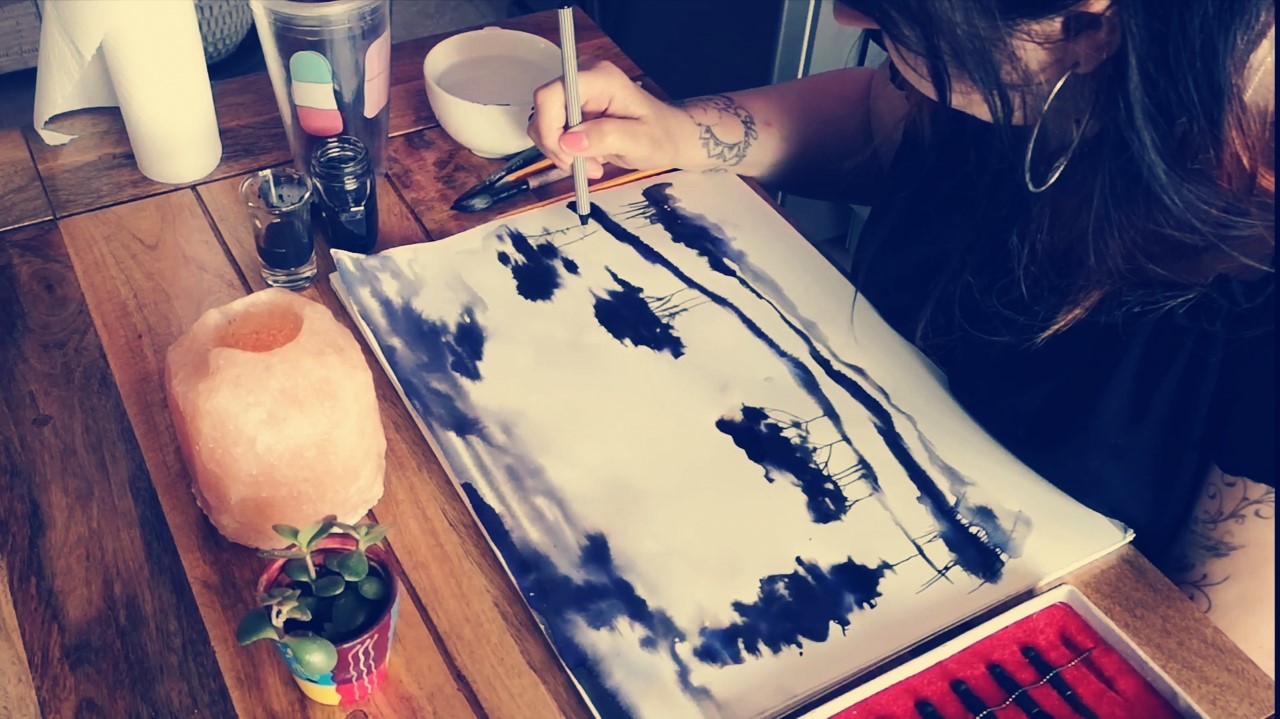 Testimonials 


"Cheryl is intuitive , creative and enthusiastic. She has that rare ability to transmit spirituality and creativity in a way that is both easy to understand and personal to the individual. As an artist she is fearless and extremely talented and insightful. She also imparts these gifts to others. These are great qualities much needed now and in the days to come."
Keith How, (contemporary painter)


"Cheryl Jenkins is an amazing intuitive artist! She has the ability to connect deeply with Spirit and to receive in depth information from both your Spirit Guides and her own and then translate these into breathtaking works of colour, energy, and aliveness. She has a great personality and is very humble and approachable. She explains things in a clear and down-to-earth manner that really makes the world of spirit both accessible and come alive with meaning."
Koru Z, (Co Founder, 'Spiritbond' )


"Cheryl is a truly unique and gifted soul and her art reflects this. She has the rare combination of being extremely talented whilst being very humble. Her art is simply inspirational and her process makes spirituality easily accessible to everyone. After I have been with her, or been speaking to her, I always find that my own psychic ability has increased and that I have 'opened up'. I have not had this with anyone else I have met. She has endless patience and brings out the best in everyone she meets. The messages she receives from spirit are always accurate and relevant and she communicates these messages effortlessly. Teaching comes naturally to her and her approach and manner is warm, gentle and none judgemental. Could not recommend her courses or teaching enough!"
Sinead Sweeney, (founder 'Witch Way Gathering')


"Cheryl is one of those rare artists who practice spirituality and art and able to join them. She has such a passion in both, whenever she talks about it you cannot help but listen and you feel like you have to try it or get into it. She explains everything in great detail, but simple enough so everyone can understand. She is sweet lovely and has a massive knowledge of life, art spirituality and science too."
Eszter K , (Artist, crafter, tattooist)


"I'm not good with words all I know is the first time I met Cheryl I described one of her guides hoping that she was receptive and luckily she didn't look at me like a crazy lady she actually pulled out a price of art she had done and there she was the guide that was stood next to her ! So that says it all. She simply has a gift where she can put spirit and energy into her art. I didn't need any more evidence than what spirit gave me the first day we met ! To teach this to others is a gift that she has in abundance."
Becky W, (psychic medium, spiritual healer.)


"Having known Cheryl for many years, I truly believe others can benefit from her years of creative experience. Her attitude and enthusiasm towards her art is infectious and her skills show great adaptability and progression in many mediums. With her calm and encouraging approach, I feel this course will help to inspire and satisfy even the most novice of artists. Being a huge fan of her work, I can't wait to get stuck in!"
Kirsty W, (co founder 'Cyclone Works') 


"Cheryl has a brilliant flare for creativity and art! She is calm and understanding and fabulous at explaining her ideas and creations in a way I was able to understand."
James B


"Cheryl listens to your ideas and points you in a way that is working. She will show you and explain her ideas and be understanding. Cheryl is amazing as a person and with her work. She never makes you feel down and lifts you up every time."
Sharon R


"I've known Cheryl now for a number of years and wouldn't go anywhere else for tattoos or artwork. She is very intuitive and always knows exactly what I'm after when I give her my ideas and the artwork she produces are amazing! My last tattoo was in fact a piece that Cheryl had done and then she altered it for me just how I wanted. She is brilliant at listening to what you want, always makes sure you understand and is very patient too. Cheryl is very easy to get along with and will always make sure you are happy with whatever she is doing. Highly recommend this fabulous lady!"
Jade W