Welcome to
Catching Visions! 🌿
Catching Visions provides a powerful consciousness and science-based education for personal growth. A source of learning that aims to dive within to unfold and develop our full potential.
Where you learn from an array of transformational energy techniques, and how they can be your integral day to day practises. Methods and tools to advance yourself intuitively, artistically, spiritually and vibrationally, to support progression in all areas of your life.
This platform has been developed to enhance ways of working with your own intuition, your core navigating sense that is so often overlooked.
"The most beautiful experience we can have
is the mysterious -
the fundamental emotion which stands at the cradle of true art and science."
ALBERT EINSTEIN
Connecting to Your Intuition
And why you would want to
Narrated By Cherianne Dawn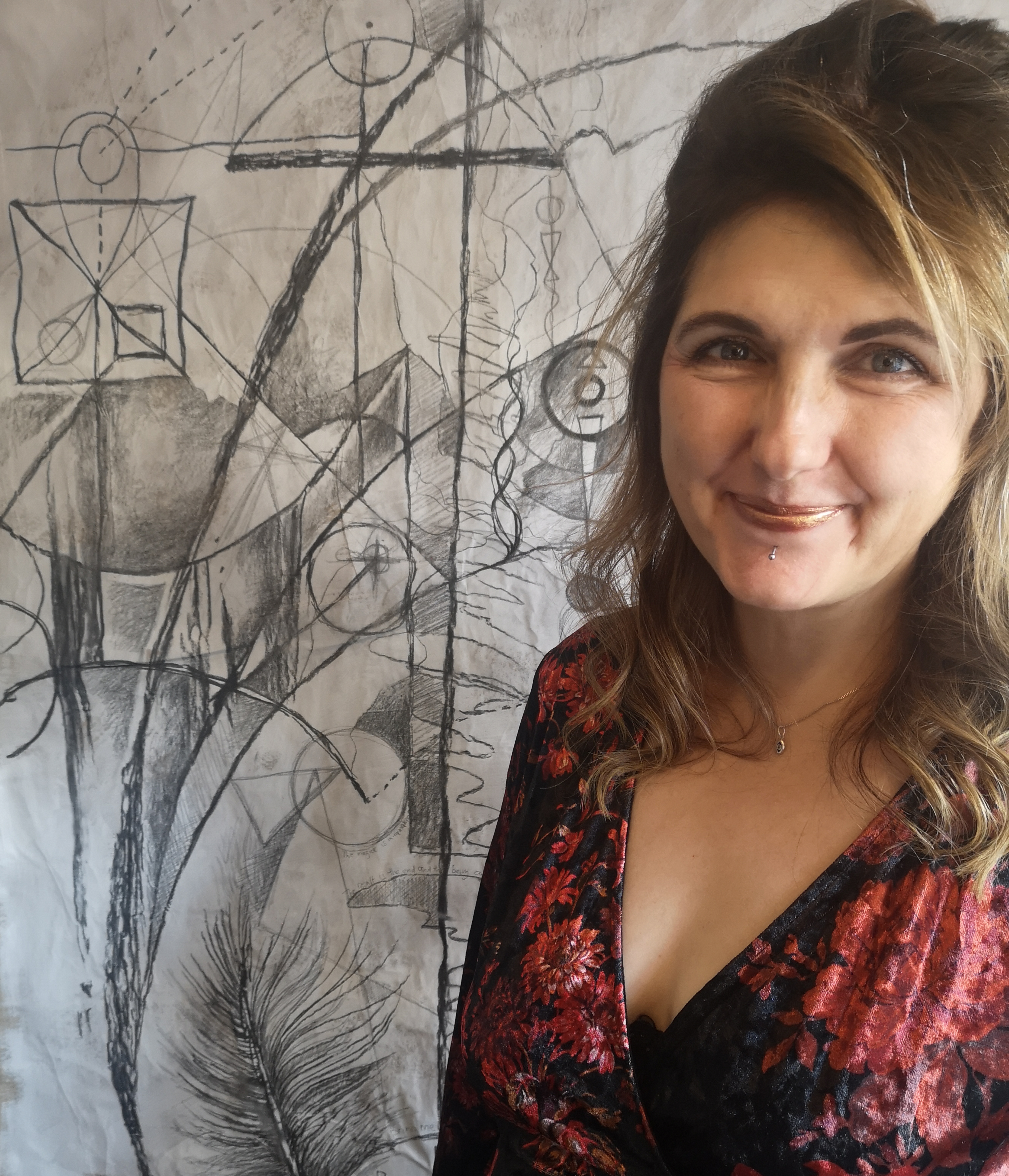 This leads us into introducing the extraordinary
Cherianne Dawn
Cherianne has developed a journey of self discovery. Using her experience in meditation, awareness through connection, and the exploration of intuitive art, she opens doors to true potential.
She wishes to share her insights and wisdom, accumulated over 20 years of expanding her awareness, and through the parallels she has discovered within the realms of creativity. The subsequent benefits, not just her creative expansion, but also in the everyday, the practicalities and decision making aspects of life, has been beyond measure.
Trying to control outcomes in life can be overwhelming, draining and stressful. Cherianne felt her escape into her art, in itself, was a path to letting go, embracing intuitive flow and the joy of mystery, and realising how then these creative practices expand your conciousness. 
Life is said to imitate art. 
In her dedication to consciousness practices, she found her pieces became more and more insightful, and were eventually one and the same - her work always being meditative, and channelled in it's creation.
In reaching an understanding of the gift she had for purely intuitive art, her wish was to then share all that she had learned.
The effect Cherianne's guidance has had on others has been profound. 
It has been known to transform negative blocks and open up opinions of what seemed possible on a personal level. It was often discovered, through the expansion of their awareness, that their intrigue in new possibilities was reawakened.
They had discovered a taste of the freedom which had often only been experienced as their younger selves - that urge to sample new ways of working which often gets lost over time.
This opens exciting prospects and opportunities to let the imagination fly, and to discover what that flight offers in the way of ongoing self growth and the realisation of potential!
Releasing expectation in expected outcomes opens up an opportunity to become a creator 'for yourself'. The practice in itself simply being enough, with no attachment to result. A feeling of unchained expression that you can't wait to get back to.
This is the mindset that Cherianne fully realises in her work, and one that lays an easy path to experimentation. Finding that creation becomes a play pit for ideas, gives way to the realisation that this perfectly relates to so many other aspects of your life.
It's a wonderful thing to find simple elements which you respond to, a set of colours, or maybe a style of mark making, this is often a mystery in itself - then, the magic happens- and this becomes the simple element which can ignite the imagination! 
And so it begins.
It is a huge pleasure to introduce Cherianne's innovative teaching and expansive guidance to Catching Visions.
These are exciting times, where expanding awareness and catching life affirming ideas is enlivening, and enlightening for us all.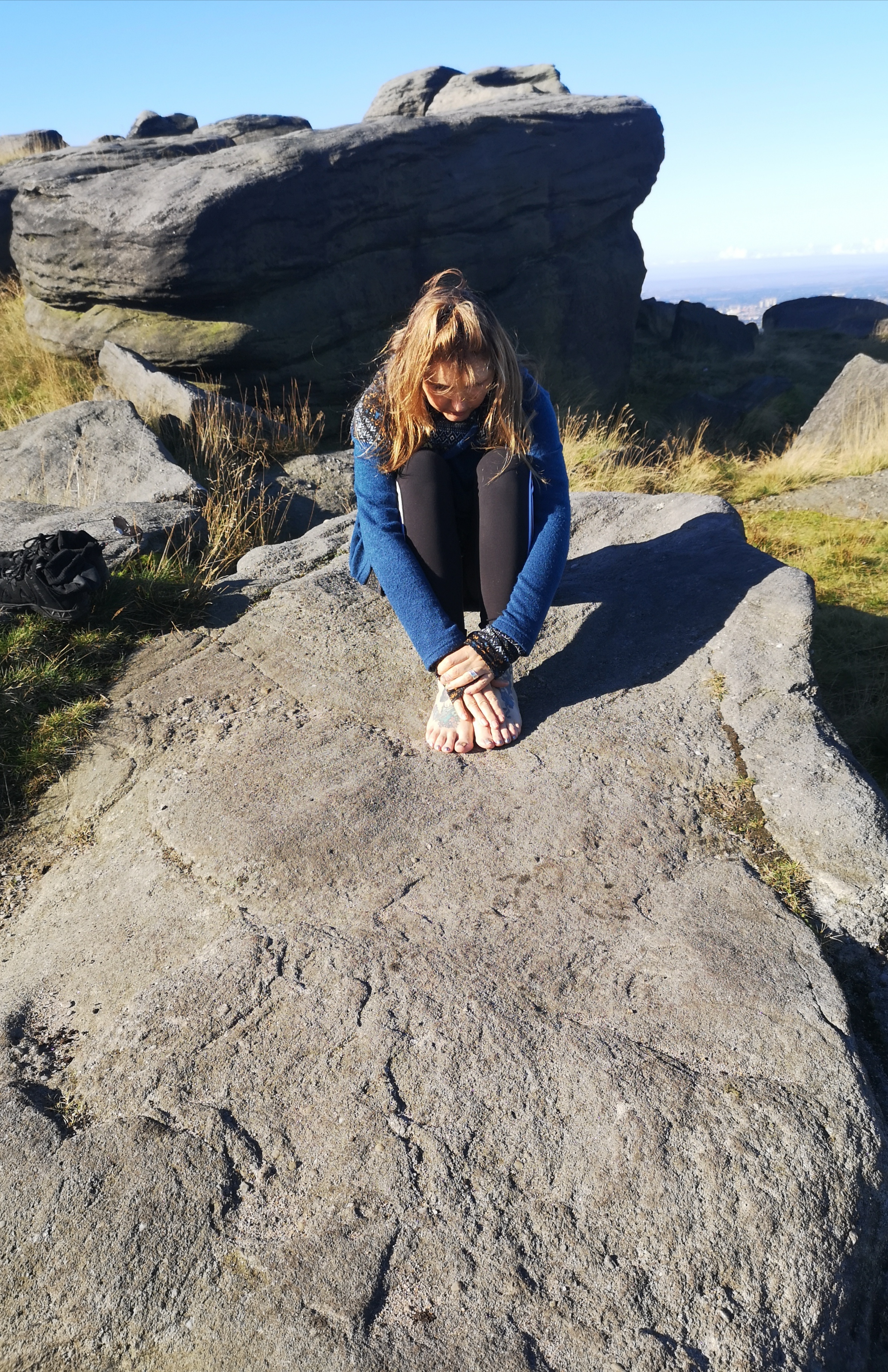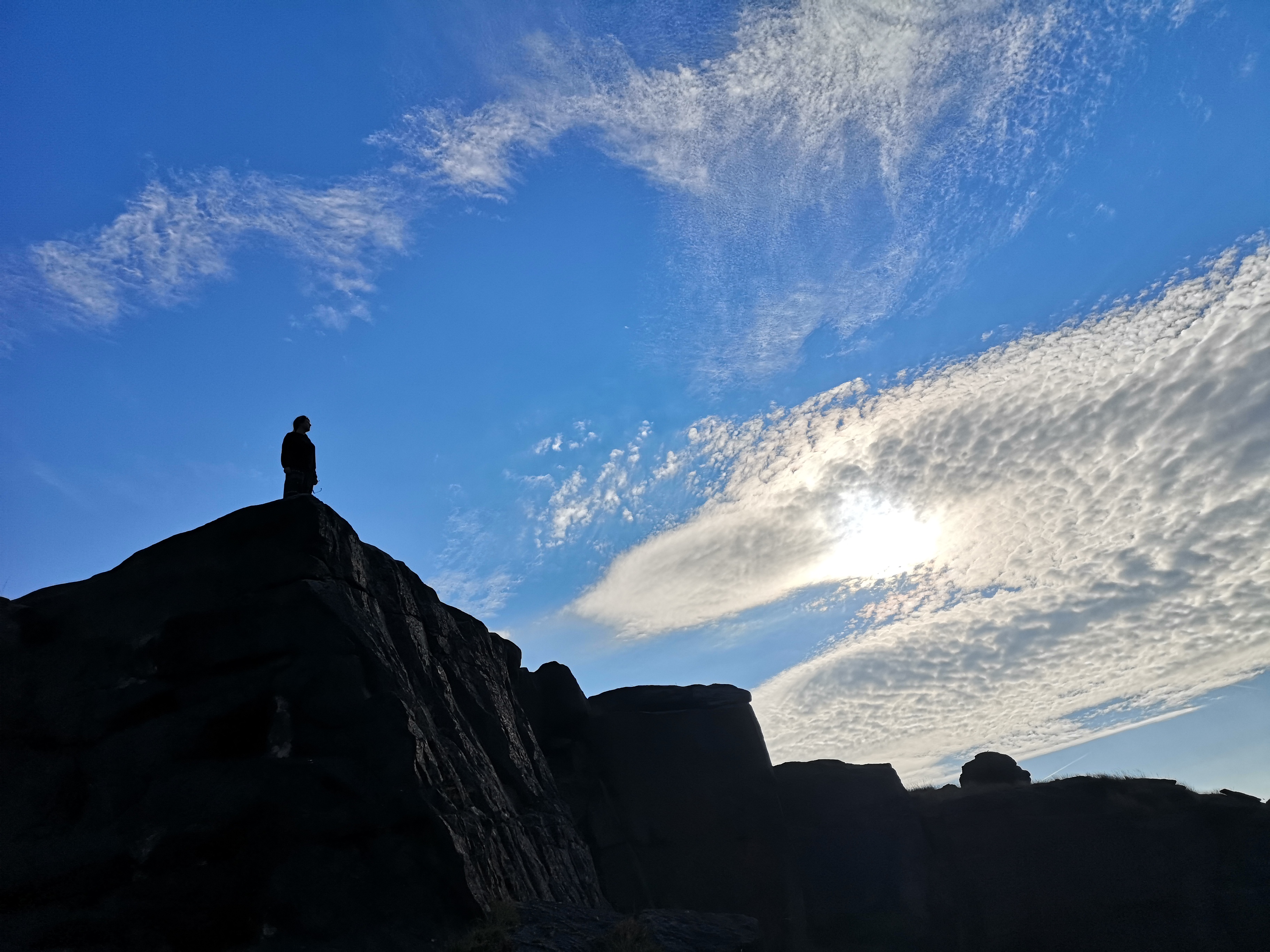 "I believe everyone has the ability and the gifts to express something valuable in the world. I intend these courses to be a useful aid, and a forever growing companion to that journey, to shine a light on your intuition and creativity.
I would be honoured in being your guide on this journey, and love the thought of how life changing it could be for you."
Cherianne x
See Cherianne Dawn's page for more insight into all her work-
Catching Visions
All Access
What is Catching Visions about?
Catching Visions is a transformational learning platform for intuitive advancement.  Through specifically designed creative workshops, energetic guides and informative audios, you will recognise and reconnect with your natural navigation system. We all have this valuable inner awareness which aids us in decision making, especially regarding the paths we choose to take in life, and we do this in the hope of serving our best outcome. We supply simple ideas and use creativity to hone these insights, and give more power and clarity to everyday decision making. 
Our subconscious is the closest connection we have to our higher consciousness. And the creativity within us is one of the most powerful ways of accessing and building a bridge to the gifts of that inner guidance. I'm sure there have been times you have said "I just had a gut feeling", this connection to that higher awareness, and developing this will bring a confidence within you, as an insightful and successful designer of your own life.
To tap into our natural state of being is to reveal a creative one - in whatever form that may take. Humans are creative by design, and there are tools we can use to identify and to also connect with our artistic strengths. Finding our inner artist is a process of releasing conditioned blocks and in doing so, reveal the true nature of our creative expression. This is a skill which has benefits far beyond the realm of picture making, directly linking your thought patterns to your imagination helps you see life in new, exciting ways. 
These modules have been designed as a journey of self awareness. Learning the mastery of being in tune with oneself and our surroundings opens up your ability to recognise surprising opportunities and perspectives. In being guided through practical, energetic, and creative projects, you can further develop your intuitive skills, which will aid and surprise you in ways you have never imagined. Many have developed a new entrepreneurial mindset through their new found love of creativity, as it naturally works to open channels to their imagination. The design, formulation and birth of a new business is no less an artistic endeavour than the inspiration, planning, and realisation of a painting! 
Self knowledge is liberating - we get to understand and determine what we resonate with the most. Society programs us with a pattern formula of what it is to be successful, but that feeling of success can come simply from having a better understanding of ourself, and being accepting of that. When you are centred, grounded, totally in touch, and free of the need to perform, you look at yourself with awakened eyes. You can enjoy each moment in authenticity, and not feel the need to strive to achieve someone else's vision of what you should be. Fulfilment is not found in attaining that which is outside of ourselves, but in accepting who you are, and committing to finding and shining that light which has always been, and always will be, within you. 
We are a work in progress. In setting aside habit, we can redefine what we tell ourselves we are in our daily role. We can learn that by living from the perspective of our own unique energy, we have an opportunity to be and create something extraordinary. By trusting in the moment, and letting go of any fear of failure, you can clear your vision. Ideas flow from that place of freedom, and in creating conscious practice, you can find the true essence of your value.
We have a much greater range of ability than we realise. If you consider popular culture, people are responding to individuals who are finding their super abilities, and in doing so, have found ways to overcome life's challenges. Looking through the lens of the visual arts, people are always more than they realise, but this perspective expands way further than creating artwork. Within us all lives the hero of our own story, and by embracing what makes us unique, we shine, and live life far beyond our limiting beliefs.


'The results have been amazing for our students. Being so driven by what they achieved and uncovered about themselves, it set them off onto new entrepreneurial projects. It was so unexpected for them, but as been the most rewarding feeling!'
"Intuition is the whisper of the soul."
JIDDU KRISHNAMURTI
Testimonials 
"I've known Cherianne for many years and I've always been a fan of her art and her effortless talents. A chance conversation lead me to her Catching Visions online school, and these videos inspired me to try painting after years of constantly telling myself I had no artistic ability. She has given me a relaxed approach to art. It's mine and I can do what I want with it.


I have a completely different attitude to trying art now. Cherianne has encouraged me and steered me in the right direction. I'm trying out more and more ideas now and I have so much confidence in doing so. It has willed me on to do more and this keeps me going and trying new things. I've started to upload pictures of my paintings to online social media sites and the positive attention and comments my paintings are getting is a massive shock and total surprise.


I didn't think anyone would pay attention but they are.
Painting has given me something to look forward to. I think without a doubt Cherianne has finally made me realise I can do this and I am having a wonderful time proving her right. I cannot thank her enough for helping to bring this creativity out of me.


Peter Walton, (business consultant)


"Cherianne is intuitive , creative and enthusiastic. She has that rare ability to transmit spirituality and creativity in a way that is both easy to understand and personal to the individual. As an artist she is fearless and extremely talented and insightful. She also imparts these gifts to others. These are great qualities much needed now and in the days to come."
Keith How, (contemporary painter)


Life Path Reading
Beca (Business Coach)
"Cherianne Dawn is an amazing intuitive artist! She has the ability to connect deeply with Spirit and to receive in depth information from both your Spirit Guides and her own and then translate these into breathtaking works of colour, energy, and aliveness. She has a great personality and is very humble and approachable. She explains things in a clear and down-to-earth manner that really makes the world of spirit both accessible and come alive with meaning."


Koru Z, (co founder, 'Spiritbond' )




"Cherianne is a truly unique and gifted soul and her art reflects this. She has the rare combination of being extremely talented whilst being very humble. Her art is simply inspirational and her process makes spirituality easily accessible to everyone. After I have been with her, or been speaking to her, I always find that my own psychic ability has increased and that I have 'opened up'. I have not had this with anyone else I have met. She has endless patience and brings out the best in everyone she meets. The messages she receives from spirit are always accurate and relevant and she communicates these messages effortlessly. Teaching comes naturally to her and her approach and manner is warm, gentle and none judgemental. Could not recommend her courses or teaching enough!"


Niamh Phelan, (intuitive tarot reader)


"Cherianne is one of those rare artists who practice's spirituality and art and is able to join them. She has such a passion in both, whenever she talks about it you cannot help but listen and you feel like you have to try it or get into it. She explains everything in great detail, but simple enough so everyone can understand. She is sweet, lovely, and has a massive knowledge of life, art spirituality, and science too."


Eszter K , (artist, crafter, tattooist)


"I'm not good with words all I know is the first time I met Cherianne I described one of her guides hoping that she was receptive and luckily she didn't look at me like a crazy lady she actually pulled out a piece of art she had done and there she was the guide that was stood next to her ! So that says it all. She simply has a gift where she can put spirit and energy into her art. I didn't need any more evidence than what spirit gave me the first day we met ! To teach this to others is a gift that she has in abundance."


Becky W, (psychic medium, spiritual healer.)


"Having known Cherianne for many years, I truly believe others can benefit from her years of creative experience. Her attitude and enthusiasm towards her art is infectious and her skills show great adaptability and progression in many mediums. With her calm and encouraging approach, I feel this course will help to inspire and satisfy even the most novice of artists. Being a huge fan of her work, I can't wait to get stuck in!"


Kirsty W, (co founder 'Cyclone Works') 




"Cherianne has a brilliant flare for creativity and art! She is calm and understanding and fabulous at explaining her ideas and creations in a way I was able to understand."


James B




"She will show you and explain her ideas and be understanding. Cherianne is amazing as a person and with her work. She never makes you feel down and lifts you up every time."


Sharon R




"I've known Cherianne now for a number of years, She is very intuitive and always knows exactly what I'm after when I give her my ideas. The artworks she produces are amazing! She is brilliant at listening, always making sure you understand and is very patient too. Highly recommend this fabulous lady!"


Jade W
Thank you So much for my Life Path session last week!
I felt really comfortable with you straight away, and as soon as you started channelling the messages. I was getting shivers from head to toe so I know that my guides were with me and present throughout!
The guidance that you channelled for me has been extremely helpful, especially as there were unexpected too, which I am now working on healing and understanding on a deeper level.
I felt like I could have carried on chatting to you all day! You went above and beyond to give me the reading I hoped for, and even sending me the intuitive art afterwards was so so lovely.
I'm hosting a group programme from november onwards, and i'd love to potentially invite you to do a guest speaking slot for the women who join the programme - maybe a group reading or to tell them more about intuition, tapping or life path readings. Something spiritual that they can get value from.


Cici - 'Lifestyle coach'






I had my first ever spiritual Life Path session over zoom with Cheryl and she was absolutely brilliant! Cheryl instantly picked up on my strong yellow solar plexus energies & went into depth explaining my aura more than anyone has before. Cheryl picked up on recent conversations & situations currently happening in my life without any prior knowledge and channeled messages & answers to my questions around them.
I came away feeling so reassured, motivated & relieved that I'm on the right path in my life & career! I would recommend her to anyone needing a boost or assurance in certain areas. Cheryl also kindly gifted an additional intuitive life path symbol & card reading to me after our session.


Jade - 'Business transformation coach'